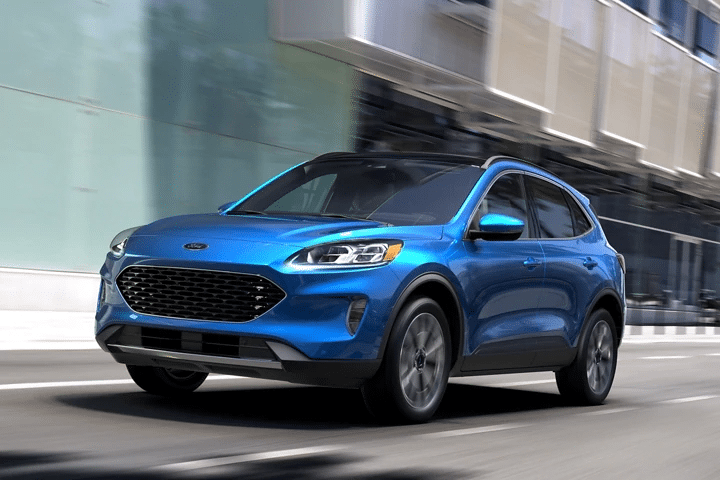 Picking out the right commuter car is important. Since not all commutes and drivers are the same, finding a commuter car is a personal experience. Figuring out what is important to you is the first step.
Here at
Dingwall Ford
, we prioritize you, the customer. If you need a commuter vehicle, our team can help you choose the perfect one. We can show you options, features, and more so you can confidently purchase a car that will make your commute a breeze.
Although the best commuter car is going to be influenced by your personal preferences, there are three factors that should be optimized:
Look for Great Gas Mileage
Whether you spend two hours every day or only commute twice a week, the money you spend on gas adds up. The better your car's fuel efficiency is, the more money you will save.
Smaller vehicles weigh less, which means less fuel is needed to power them. Sedans and crossovers are much better options than full-sized SUVs and trucks when it comes to optimizing fuel efficiency.
Hybrids and all-electric vehicles are also a great choice. When you're driving slower, hybrids use their battery instead of fuel. Only at faster speeds will they be consuming fuel. To compare fuel consumption, the 2020 Ford Fusion Hybrid SE uses 5.5 L/100km (city) of petrol, while the standard 2020 Ford Fusion SE uses 10.0 L/100km (city).
All-electric vehicles do not use fuel at all.
The more you drive for your commute, the more you will spend on fuel. The key to a great commuter car is to maximize how many miles the vehicle can go on a single liter of fuel.
Look at the Safety Features
The more you commute, the more risk you have of getting into an accident. New technology allows cars to have driver-assist features to help keep you safer.
Ford's Co-Pilot360 is a suite of driver-assist features. A few of the features offered by Co-Pilot360 are:
Blind Spot Information System with Cross-Traffic Alert
Pre-Collision Assist with Automatic Emergency Braking
Intelligent Adaptive Cruise Control
Not all vehicles have the same number of safety features. For commuting, the more features available, the better. Ford vehicles that optimize safety are:
When you purchase a vehicle with driver-assist features, be sure to ask the sales agent to explain them to you. Some of the features include automatic braking or lane centering, which can be startling if you are not aware of them.
While driver-assist features can help prevent an accident, they are no substitution for attentive driving.
Look for Comfort and Fun
Some people love to drive, so commuting is less of a chore. Whether you are this type of person or not, you can enhance your commute by picking a car that will be comfortable.
Features to look for that make your commute more comfortable are:
Leather-Wrapped Steering Wheel
Features that provide entertainment and increase driver enjoyment are:
Infotainment System – such as SYNC 3
Premium Audio System – such as B&O Sound System by Bang & Olufsen
The more comfort, convenience, and entertainment features you choose, the higher the cost of the car will be. Taking time to make a list of what matters to you can help keep you focused and on budget.
Test Drives
Other things to consider when shopping for a commuter vehicle are performance and handling. Vehicles have different engines and drive trains, which affect how they drive.
The best thing to do is to test drive different vehicles. Try them both on residential roads and at higher speeds.
If the way the vehicle accelerates, brakes, or handles turns does not feel comfortable, then try something else. Remember that you are going to spend a lot of time in your car, so it is vital that you like the way it handles.
Another thing to consider when test driving a car is its blind spots. You want to make your commute as smooth and hassle-free as possible. Anything that gives you even an inkling of annoyance or concern during a test drive will only magnify over time.
During your test drive, be sure to ask the sales agent to go over all the vehicle's systems, features, and hardware. You will get the most out of your commuter car only if you know it inside and out.
Choosing Your Commuter Car
With so many available car models, it can be tricky to decide which vehicle to commit to. At
Dingwall Ford
, our team can make the process less overwhelming. Take a look at our inventory online, then let us know how we can assist you.