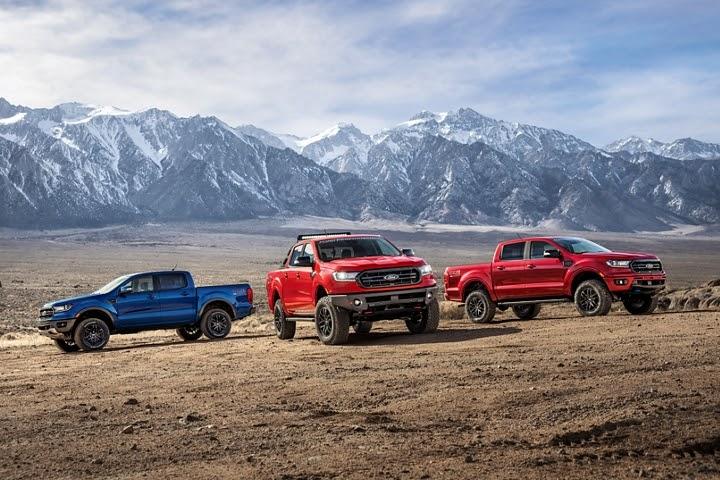 No matter who you are, whether you're a first-time or lifetime driver, the experience of buying a vehicle should be as stress-free as possible.
One of the most important things first-time vehicle buyers need to keep in mind is that our dealership is working for you, not the other way around. We have two locations to serve you best, one in Kenora and one in Dryden. At either dealership, you'll find a knowledgeable and professional team ready to listen to you. We want you to feel confident, comfortable, and in control of this process. It's a big deal.
In our experience, there are a few things you can do to feel more confident: think through your finances, narrow down your choices, be prepared, bring a buddy, don't miss out on the test drive, and take your time.
Think Finances
For some, the financing is the most stressful part of the entire car-buying experience. Don't worry! We've taken as much stress out of this part as we can.
The Ford Company wants you to have the tools you need to understand all your financing options. A good place to start the process is to take a look at our information for better understanding your credit score, managing your monthly budget, and figuring out how much vehicle you can afford.
We advise customers to think carefully about a manageable monthly payment that makes sense. Take some time to look through our vast and varied new car inventory. Maybe a pre-owned car best fits your budget or makes better sense for your unique circumstances. We have a large inventory of quality, reliable pre-owned cars you can choose from, too.
Knowledge is power! Don't be afraid to reach out to us at any point in your purchase process regarding your financing. We may be able to alleviate unnecessary worry, and we can make helpful and professional recommendations.
Narrow Your Choices
It is human nature to want all the things. We encourage first-time buyers to take some time to be discerning. We recommend you think through and even write down what you need (and what you want).
What are your priorities? Are you a commuter looking for enhanced fuel economy? Do you enjoy the outdoors and need cargo space for travel and equipment? Are you starting a family and need more seating space? Maybe you're ready to buy that dream car you've had your eye on. What about safety features? Have you always wanted a sunroof? Is the color scheme a big deal?
If you know what you're looking for, the rest is easy! Build your own car, play with our accessory packages, and contact us with any questions.
Be Prepared
It's not just a saying for Boy Scouts. Preparation relaxes even the most apprehensive buyer. Do your homework. Compare prices on your favorite makes and models. Look at standard and available features. Determine your credit score. Figure out your monthly payment range. Fill out our financing paperwork online. Write down any questions you may have for our salespeople. Then, approach your purchase with confidence and prepare yourself for a great experience!
Bring a Buddy
Any time you make a big decision - buying a car, renting an apartment, or buying a house - bring along a trusted friend. It helps to have someone else absorbing information with you, maybe even writing down important pieces for discussion later. Grab a knowledgeable friend and bring them in with you to listen and help you think through options. Besides, test drives are way more fun with a friend!
Test Drives
Don't miss out on the test drive. You've done your homework. You brought a friend. You are prepared. As old-school as it may sound, there's nothing better than a good old-fashioned test drive to determine whether or not you and your car are a good match.
Maybe the interior is not what you'd thought it was at all. Does the sunroof you always wanted make the car interior too hot? Is the cupholder in an awkward spot for taking home takeout? You'll never know unless you take the car for a spin. Don't skimp on the test drive. It's important for you to know exactly how you feel behind the wheel. We want you to be 100% happy and confident when you are ready to buy. We have nothing but time. Let's go!
Take Your Time
Buy your vehicle on your timeline. We are only in a hurry if you are! Take your time looking at all the options we have available. Ask all your questions. Let us make professional suggestions for your consideration. Mull it over. We are ready only when you are.
Buying a vehicle for the first time should be a memorable experience - for all the right reasons. Do a little research, think through what is most important, and then call on Dingwall Ford in either Kenora or Dryden to get started. We are here for you!