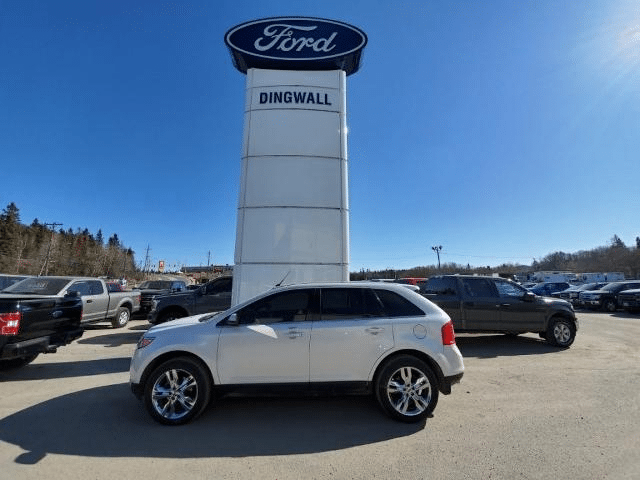 When the time comes to buy a car for you and your family, there are hundreds, maybe even thousands, of questions to consider. Which color is trending right now? How much space can I get for my kids in the backseat without buying a megabus? Where can I find a stylish, sophisticated vehicle that fits in my price range?
All of these are great questions to ask yourself as you begin your quest for your dream car. The one we're going to focus on today is deciding whether to purchase new or used. Buying a used car is a fantastic option for many people, and we'd like to share some of the underrated perks of buying used.
What Does "Used" Really Mean?
Sometimes when people hear the term "used car," they immediately picture a dingy, rusted pile of junk from 1952 that has countless Dorito crumbs in the backseat - that is not at all what "used" means!
Qualifying as a "used" car pretty much only means that it has had an owner before. Often, these cars have only been owned once, and sometimes they were barely even driven at all. Dealerships like Dingwall Ford Sales take great pride in our deep cleaning of the used cars we sell, so you won't ever have to experience a sticky steering wheel or crumb-covered floor mats.
From your friends here at Dingwall Ford Sales, here are our four biggest underrated perks of buying a used car.
Perk #1: Price
This is the most obvious perk of buying a used car instead of a brand-new one. We all want to save money, and buying used is a great way to get the car of your dreams for a much more reasonable price that fits in your budget. Clearly, you can save money when you purchase a pre-owned vehicle, but it's not just on the ticket price.
Since most used cars start out at lower prices, think of all the interest payments you'll be saving in the long run if you go with a financing option. This leads to savings not only today but in the future as well. Your future self will thank you for going with a more affordable used option today!
Perk #2: Variety & Durability
Only so many cars are released to the public every year. "New" gets "old" pretty quickly here in the US, and everyone is always clamoring to get to the next thing. When you decide to buy used, the number of options that you have to choose from absolutely skyrockets.
Older vehicles that may have been driven before still have so much life left, and the fact that they've been around a year or more longer speaks to the durability of the brand.
For example, if you are looking for a sedan and there's a new brand with very few ratings (but new car options) or a Ford that has been around town for a while and is still in great shape (but is used), it makes sense to side with reputation.
Buying used and sticking with a brand you trust also gives you the confidence that you are being taken care of by a company that knows what's best, a company you can depend on for the long haul.
Perk #3: Environmental Benefits
You don't have to be an environmental scientist to recognize that we need to take better care of our planet. Every year we waste more, and that waste piles up in a landfill somewhere. One way you can help minimize that waste is by buying used - not just a used car, but pre-loved clothing, books, furniture, etc.
When we recycle, we help to prevent materials that have plenty of use left from being tossed into the trash.
Perk #4: Convenience
The last perk we'll mention is that of convenience - used cars are everywhere, and there are always people looking to sell. Our inventory feels endless sometimes, and we can't wait to show you all the options we have waiting for you.
Used cars come with most of the same warranties and guarantees of new cars, but you can get a wider variety of cars that have already been owned over the years. You can find used cars anywhere and everywhere, which makes them a really convenient option if you need something more quickly.
Just Think About It
Again, new cars can be nice, and we're definitely not here to dissuade you from buying new. We just want you to recognize the underrated perks of buying a used car. Lots of cars have been loved and sold, and many have barely even been used at all - they're all out there ready to be driven by you!
Stop by our Dingwall Ford locations in Kenora or Dryden, and we'll be happy to show you a variety of options of used cars - you're bound to find one you can't live without!