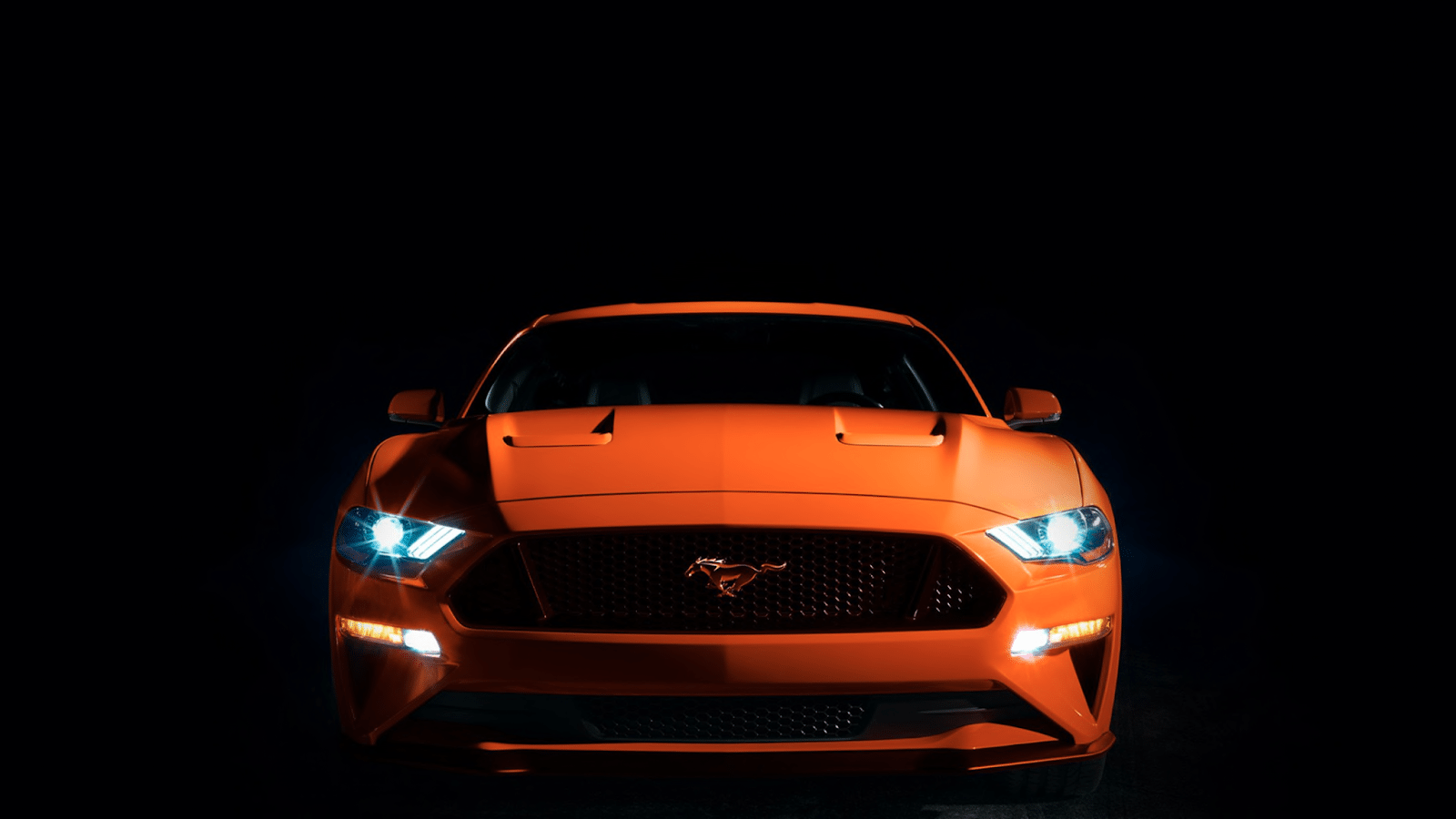 Connections with cars run deep. Cars conjure sentiment, nostalgia, and remind us of good times spent together. The 2021 Ford Mustang continues that tradition with roaring capabilities, fun features, and safety innovations that build your confidence while you're on the road.
Capabilities
The Mustang is a uniquely American beauty. As a hit from the minute it roared into our lives for the first time in the spring of 1964, the Mustang has had lasting power.
Now, with ten models to choose from, the Mustang is an industry-wide powerhouse. New for 2021, the Mach1 and Mach1 Premium are the pinnacles of 5.0L performance. These models can be customized and are engineered for incredible handling and spirited drives.
The Mustang produces an 11-second quarter-mile and brings the same responsive handling and power running errands that it does on the highways.
Our MagneRide Damping System responds 1000 times per second for each damper. That means you are guaranteed a balanced ride and a confidence booster to push the limits on your performance.
Dialed-in suspension, braking systems, and available tire packages allow you the kind of customization you can only dream of with other options. We bring thrills - every time.
Need more choice when you're out on the road? Try the available Selectable Drive Modes. Flick the toggle switch located on the center stack and our system will accommodate handling and response based on your selection of Normal, Slippery, Sport, Track, or Drag Strip.
If you're looking for peak performance (and pink slips), be sure to ask one of our sales team members about performance package availability.
Features
As a standard option across all Mustang models, Track Apps provides performance data in your instrument cluster. Accelerometer displays, lateral and longitudinal g-forces, acceleration times, lap times, plus automatic and countdown starts are all part of your customizable cluster panel.
Wow the crowd and warm up the back tires by using an electronic line-lock to keep the front brakes locked while you burn 'em up in the back. Is there anything cooler than that?
We know you need to stay connected while you're on the road. Available SYNC 3 with optional Voice-Activated Navigation System provides convenience when you most need it with audible turn-by-turn driving instructions.
Use the capacitive touchscreen with Pinch-to-Zoom capability to connect your smartphone to your Mustang. Utilize your contacts, playlists, and podcasts with the touch of a button.
But wait - there's more: enjoy a five-year subscription to SiriusXM Traffic and Travel Link that provides information on traffic delays, alternative route suggestions, weather updates, gas station locations and prices, and more. We put convenience in your console.
Safety
Your safety is our highest priority. The Ford Co-Pilot360 Technologies bring driver-assist safety features front and center. These systems are so intuitive. You'll feel as though you have an extra set of eyes in the car helping guide you through your journey with only your best interests at heart.
Most of these safety features are available throughout all our Ford models. Be sure to ask your sales team member which of these are available on the model in which you're most interested. Safety features include:
Blind Spot Information System. If a vehicle enters your blind spot, we alert you by illuminating a small light in your corresponding side-view mirror. It's that simple, yet it keeps you from twisting and turning and taking your eyes off the road ahead before you change lanes.
Adaptive Cruise Control. Set your preferred cruise speed and distance you'd like to keep between your vehicle and the traffic ahead. Then, our system monitors both. When traffic slows, you do too. When traffic picks up, you regain your cruising speed. It's one less thing you have to think about on your journey.
Pre-Collision Assist with Automatic Emergency Braking. Our system scans the road ahead consistently so that if traffic should come to a sudden slowdown or stop, you're alerted with enough time to slow down. If you don't slow your vehicle, our system activates Automatic Emergency Braking to slow down for you.
These are only a few of the safety features available to you. Be sure to ask your sales team member which safety features are available on the model in which you're most interested. You will be surprised and delighted by all we have in store for you!
About Us
Our Dingwall Ford team in Dryden works hard to exceed your expectations for top-quality vehicles and service. We know you expect only the best!