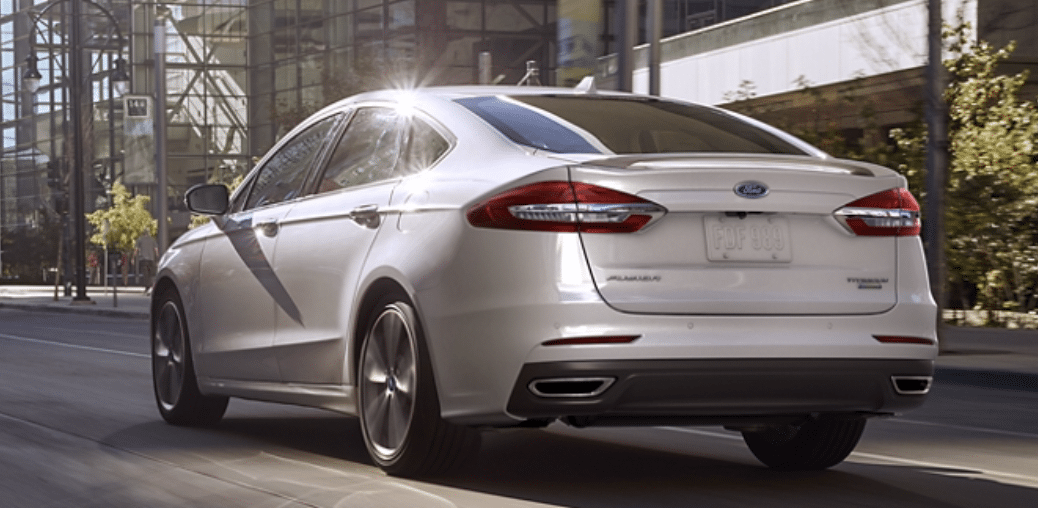 When you shop for a new car, you hear a lot about highway driving, but what if you do most of your driving in a city?
Some drivers just spend more time in the city than anywhere else. For those drivers, it's essential to find a car that fits their particular needs.
Here at Dingwall Ford, we're here to help. If you do a lot of city driving, we know that your needs look different from those of most drivers. Whether you visit the Kenora location or the Dryden location, our team is here to answer all of your questions and match you with the car that best fits your driving lifestyle.
Start by looking at this list. Here are some of the best Ford vehicles for driving in the city.
Ford Fusion
Many Ford vehicles are crossovers and SUVs, but the Ford Fusion is a smaller car. This car's smaller size gives it a distinct advantage for city driving.
When it comes to finding a parking space in a city, smaller cars reign supreme. Plus, this car has no problem navigating tighter city roads.
Apart from its size, what else does the Ford Fusion bring to the city table? Thanks to its good fuel mileage, it performs well in stop-and-go city traffic. City driving is always tougher on fuel mileage than highway driving, so you'll want a car that gets excellent mileage overall. The Ford Fusion is that car.
Ford Fusion Hybrid
The Ford Fusion hybrid model is exactly like the car above, but with one difference: it runs on both gasoline and electric power.
Some drivers would love to get a hybrid car but have to choose a gas-powered car instead because of a lack of access to electric charging stations.
However, if you do a lot of driving in the city, you're more likely to find charging stations than if you do most of your driving in more rural areas. Since you can take advantage of the opportunity, you may want to consider a hybrid.
Ford Ecosport
Here at Dingwall Motors, we understand that not all city drivers can make a small car fit into their lifestyle. This may sound familiar to you if you have a big family, do a lot of carpooling, or just need lots of storage space.
In any case, if you need to balance your city driving needs with your car size needs, the Ford Ecosport can give you a good balance.
This car is big enough to carry a lot of items but sporty enough to drive well across city streets.
Plus, it's stylish enough to fit in with even the most cosmopolitan city areas.
For a lot of city drivers, the Ford Ecosport checks off all the right boxes.
Ford Escape
Next, there's the Ford Escape. This car is similar to the Ford Ecosport in that it provides a large size for those who need it.
The Ford Escape makes a good choice for drivers who divide their time between city driving and driving on other terrains. It provides a balance of features.
The reverse camera system in particular can help drivers back out of city parking spaces. Though parking a larger vehicle in a metro area can be difficult, the rearview camera can prevent potential collisions.
Ford Edge
The Ford Edge is a good choice for those who do most of their driving outside of the city but still need to go into the city every once in a while.
The style fits in with city traffic, providing a metro-friendly look. However, it fits in equally well on larger roads and highways.
Its safety features work well on all terrains, including city streets and backroads. Specific features, such as automated brakes, can prevent some of the forward collisions that are so common in city traffic.
Ford Mustang
Of course, no article about big city cars would be complete without mentioning the Ford Mustang. This sleek and luxurious vehicle can make itself at home anywhere.
As a smaller vehicle, the Ford Mustang doesn't struggle to find a good parking space, and as a stylish classic, it doesn't struggle to catch people's attention.
Dingwall Ford of Kenora and Dryden
City driving, highway driving, and backroad driving all come with their own challenges. No matter the area and terrain, you want to make sure that your next car is up to the task.
That's where the Dingwall Ford team comes in. Whether you stop by our Kenora location or Dryden location, our inventory can cover your needs as a driver.
Have questions about finding your next car? Want to schedule your test drive? Then get in touch with us today to get started. Our team is ready to help you find exactly what you need.