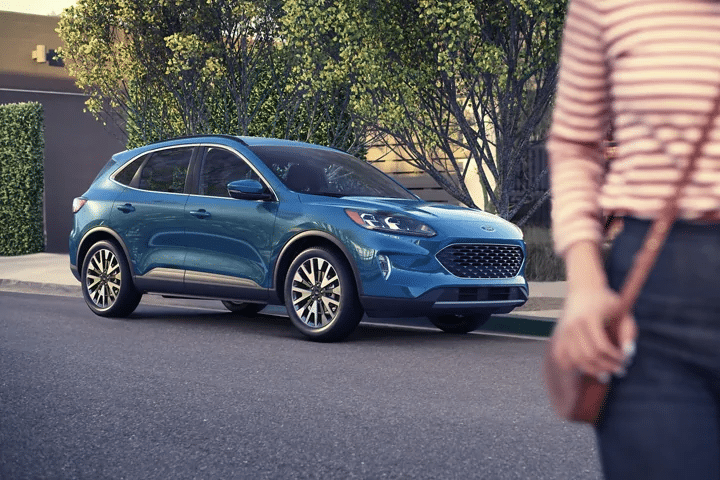 Our vast inventory of both new and used vehicles means we can find something for everyone. No matter the size of your budget, we know we can accommodate your specific needs.
Research
One of the first things you'll probably do in your search for your perfect vehicle is the online research. We encourage that! Look at various websites to give you lots of different perspectives. The more information you have, the more confident you will be!
If you're unsure what kind of vehicle you need, we recommend an old-fashioned approach: make a list. First, think through what your most essential needs are:
Do you need room for a growing family?
Is fuel economy crucial because of a long commute?
Are you looking for a truck for work on the family farm?
Do you need towing capability?
After you narrow down a handful of vehicles that you think may meet your immediate needs, make a list of wants (because those are important, too!):
Have you always wanted a moonroof?
Is the sound system a key component?
Do you need lots of cargo space?
What about technology? Do you need Wi-Fi?
Research provides lots of information that will help you make good decisions about what you need (and want) most. When you come into the dealership, you'll have a better idea of the questions you want to ask and the makes and models you're most interested in seeing.
Financing
We know that talking about finances with a stranger can feel awkward. We understand. One of the first things you can do to feel more confident about your financing is learning as much as you can about your budget and your credit.
Once you've learned all you can about the financing process,
you can apply online
before you even come into the dealership. This pre-approval can make you feel more in control and provides a great starting point for your purchase.
Thinking It Through
We understand that purchasing a car is an investment. To feel good about your investment, you're going to need the answers to lots of questions. That's what we're here for. Your time is our time. We work for you, not the other way around.
Once you have determined the exact amount of your budget, you may feel a little discouraged. You wanted the power moonroof, and now it feels out of reach? It may not be!
Customers are often surprised that they can get a really nice model with relatively low mileage and all the bells and whistles they were hoping for, by choosing a used car.
Used cars don't carry the negative connotation they used to. With just a few quick clicks, you can learn the entire history of a used car and feel confident about what you're getting.
If you're patient and communicate with our sales team, you may be able to find exactly what you're looking for - down to the color and power moonroof - for a lot less in our used vehicle inventory.
Incentives
We know you're looking to get as much as possible and pay as little as possible. We get it. We all have cars, too!
That's one reason we don't keep our deals hidden.
All our incentives are available on our website.
This means you never have to guess about the kinds of discounts we are offering. We run specials frequently, so keep an eye open for new deals. We even offer specials for our service department, so it's worth checking out from time to time to see what's available.
About Us
At any time during your car-buying process, you can count on us to answer your questions and provide sound advice based on our years of experience and knowledge about our brand.
We won't hound or hassle you. We won't try to rush you into making a decision. We respect you and your time and want to be sure your car-buying experience is the best it can be.
Come in TODAY, and let's work together to find the car that best fits your unique situation. You'll be glad you did!
COVID-19
Your safety and the safety of our Dingwall Ford team is our highest priority. We continue to monitor all recommendations on how best to stop the spread of COVID-19. Although our dealership is open, we practice social distancing and have increased our sanitation efforts within all our workspaces.
If you are uncomfortable about coming into the dealership, just call. We continue to offer online tools to help with any part of the buying process. We can make it work for you.