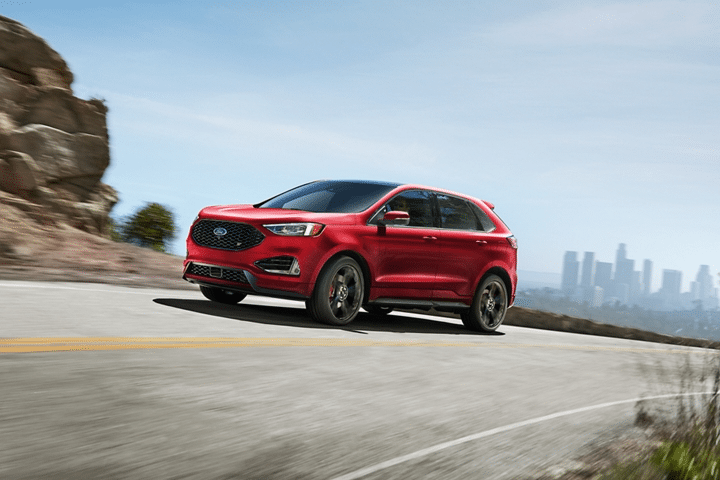 Online shopping has been making life faster and easier for years, but in the past few months, being able to shop from home has become essential. Nowadays, you can even buy a car while sitting on your couch. Now is a great time to purchase a vehicle, contact-free, so that you can get out, get fresh air, and explore the wonders of the outside world.
Your team at Dingwall Ford is here to support you and your health. While we are taking precautions at both our Kenora and Dryden locations, we understand if coming in isn't an option for you. We have been working hard to make shopping with us from home as easy as possible.
Website
You can find us online at www.dingwallford.com. Once you're there, our site lets you view our inventory of new and used vehicles, as well as current offers and information about servicing and parts.
If you already know what you want, you can easily find what you're looking for from the tab drop-down menus at the top of the page. If you need more information about a specific model, scroll down to the bottom and enter your email. We will send you all you need to know.
If you are in need of a vehicle but are still trying to find what is best for you, we are here to help with the Help Me Find a Vehicle tool.
You can switch between models of cars, SUVs, Trucks & Vans, and Hybrids & EVs to see what sparks your interest. When something catches your eye, check it out with the 360° viewer; you can even see what it looks like with different paint colors.
If you like what you see, view our inventory to see what we have in stock.
You can also try out the Build and Price feature to customize your desired vehicle to meet all your needs.
Whether we currently have what you want in our lot or not, request a quote, and we will work with you to get you in the vehicle of your dreams.
Talk to Us
If you would like more personalized customer service, then please reach out to us. We have two locations, Kenora and Dryden, and you can call or send an email directly to a sales consultant or manager.
Our new Live Chat is available online for you to speak to our team when you need to. You can ask us about our inventory, offers, financing, or anything else that pops into your head. We will be ready to give you the answers.
Test-Drive It
Once you have your sights set on a new Escape, F-150, or whatever catches your fancy, then it's time to take it for a spin. Schedule a test drive by filling out our online form, and we will get in touch about making it happen.
During these concerning times, we are striving to make things as smooth and safe for you as possible. We are currently offering virtual test drives and test drives right from your home. For home-delivered test drives, we clean and sterilize the vehicle before and after each ride.
Online Financing
If you are interested in financing with us, our online application makes it easy. Fill out your information and click Apply Now - no need for a pen. You can apply for financing day or night, in bed or at your desk or wherever else you are.
Servicing and Parts
If you are happy with your current vehicle but it needs a little maintenance, we can do that too. Make a service appointment online. You can drop it off and pick it up after hours to avoid contact, or if you can't get your vehicle to us, we can get it from you.
With convenient online forms, you can order parts, tires, or accessories as well.
Convenience
For many people, car shopping is stressful during the best of times. With added stress about work, school, and childcare, buying a car might sound like a nightmare. It doesn't have to be, though. With our online resources, live chat, and more, you can get in touch with a real person when it works for you.
Our team is waiting to answer questions, help with financing, or whatever else you need. Who knew shopping from home could be so easy?
Stay Connected
Whether you live in Kenora or Dryden, Dingwall Ford is a part of your community. We want you to be an informed buyer, so we have a few resources to help you out. Check out our blog for information on deals, tips, and more. Our online presence even goes beyond our website. Follow us on Facebook, YouTube, and Instagram to stay up-to-date while shopping.
Your new Dingwall Ford vehicle is just a click away; send us an email or give us a call to get started.