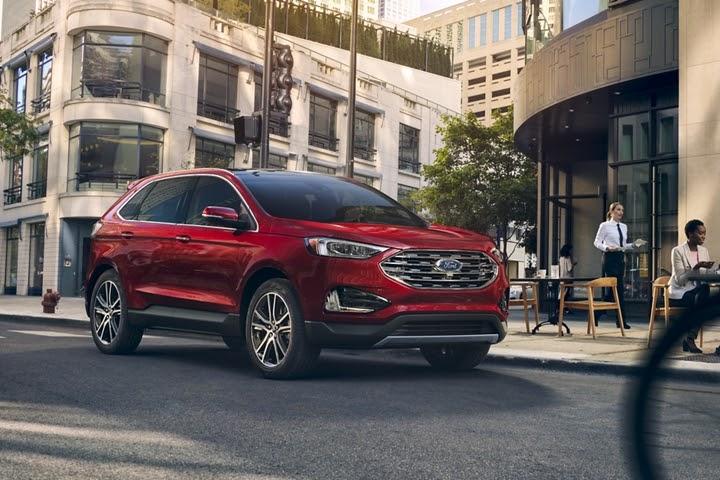 At Dingwall Ford in Dryden, we acknowledge that times have changed. COVID-19 has escalated an already sharp increase in online car purchases. Internet accessibility and especially smartphones have completely changed the way consumers shop for cars and the way we sell them, too.
The internet has completely done away with the stereotypical car salesperson with slicked-back hair and polyester suits. Consumers expect more - and better - than the aggressive, hounding salesperson following consumers around a dealership non-stop.
Even if you only ever meet online, today's salesperson is professional, knowledgeable, and wants you to feel confident about your purchase.
We know your time is valuable, research tools are available online, financing options can be compared with a click of a mouse, and social distancing remains important.
Time is Money
Today, the consumer can browse the entire dealership inventory with a few clicks of the mouse. Narrowing choices by make, model, color, and even available features allows the consumer to see exactly the vehicles they're interested in without taking the time to drive down to the dealership and walk the lot. Time saved is important.
The modern consumer knows what they're looking for and appreciates the ease with which they can make decisions from the comfort of home.
Stress-Free
A common complaint among consumers is that the car buying experience is stressful and riddled with anxiety. With critical information online, consumers can remain in their homes while they take time to compare vehicle makes and models, look through standard features and shop additional ones, and begin the financing process.
Research
With our entire new and pre-owned inventory available for comparison online, there's no reason not to start your experience from home. Narrow down your choices by looking through the details available for each of our vehicles. You can even print the window sticker of those vehicles that really garner your interest.
With so much information available on the internet, purchasing a car online takes the stereotypical car-buying experience of haggling off the table. With research, the consumer has all the purchasing information necessary to make an informed decision at the click of their mouse.
Dingwall Ford keeps no secrets when it comes to deals. They're available online, and consumers can see and compare deals on new and pre-owned vehicles and look at factory discounts, in addition to specials we may be running at the dealership.
It's never a bad idea to ask your salesperson about any local incentives, since many dealerships offer specials to first responders, veterans, and those enlisted in our armed forces.
If you'd rather have a more personal touch, contact any of our professional salespeople and let them know that you've been looking online. It may help to email a salesperson directly to have your questions answered more quickly.
Financing
Financing options can be difficult to understand. The Ford Company has a number of educational finance tools available to help consumers understand common terminology, figure out an appropriate monthly payment for their budget, and even common tips to help improve your credit.
Knowledge is power! The more you know and understand your financing options the more confident you'll feel about your purchase. We make financing as easy as possible. Not only can you apply for financing on our website, but you can also get a quick quote, too.
If you'd like to see what terms are available at your current lender, you can request information from them to compare. That's the beauty of having so much information available: you can get input from more than one lender with very little difficulty.
Distancing
We don't have to tell you that we are not living in normal times. Due to COVID-19 concerns, we have noticed many consumers are more comfortable shopping online for vehicles than they may have been in the past.
At Dingwall Ford, we take those concerns seriously. Contact us to set up a virtual test drive and walk around. We are taking actual test drives by appointment only so that we can prepare the most sanitary environment for both you and our salespeople.
Contact-free maintenance is also available. With our online service department, schedule a complimentary vehicle pick up and return, even processing your payment over the phone.
A savvy consumer knows that car buying is no longer an emotional decision, but one that requires a level head, a little research know-how, and through the help of internet accessibility - all the time in the world.
At Dingwall Ford, we want to show you how easy buying a car online can be. Email one of our salespeople today to get help in narrowing down your choices, researching deals, finding features that appeal, applying for financing, and even setting up a virtual test drive.