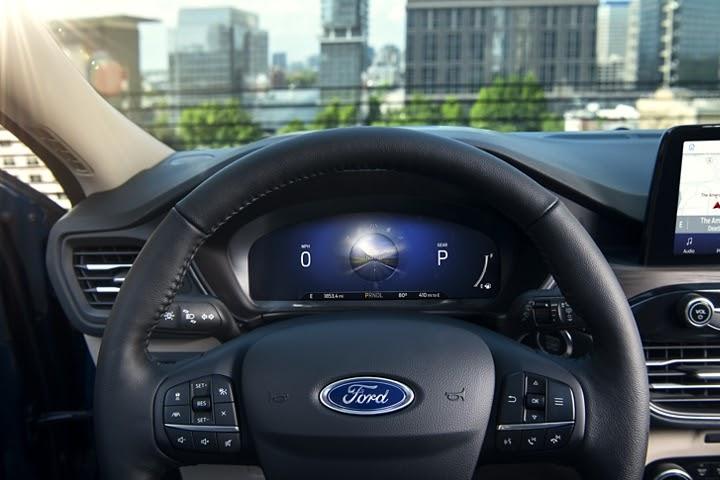 Of course you want to save money on your next car. A lot of people assume that the best way to do so is to shop for a used car rather than a new one. However, this isn't always the case.
At Dingwall Ford Sales, we do sell both new cars and used ones. We also want to make sure that you get the most savings and usage from your car. Sometimes, the best choice is to save money upfront by shopping used. However, when you take the cost of ownership into consideration, sometimes buying a new car can actually save you money in the long run.
The best thing you can do is work with your car dealer, ask questions about ownership costs, and make sure that you get the most savings possible. So, how exactly can a new car save you money in the long term?
Fuel-Efficiency Technology
First of all, new cars have a tendency to be more fuel-efficient than older ones. That's because fuel-efficiency technology has evolved over the years, and older cars can't always keep up.
The gas pump is one of the most common places where car owners lose money. Obviously, you will need to fuel up your car. However, by purchasing the right car, you can save money by having to stop at the pump less often.
Direct Fuel Injection Engines
At Dingwall Ford Sales, many of our newer models have the Ford EcoBoost engine. This engine is a direct fuel injection model that maximizes fuel usage by making sure that the car only uses exactly what it needs.
It provides added power when necessary and conserves fuel at other times. It also rotates exhaust back into its turbine so that it can reuse energy. While newer Fords have this technology, not all older models do.
Hybrid and Electric Models
Hybrid and electric technology has also evolved in recent years. In its infancy, hybrid and electric cars couldn't get you too far. However, as the technology gets stronger, drivers can get more and more usage out of electricity. As a result, many drivers can save money from these models.
Breakdowns and Repairs
Next, of course, new cars can save drivers money by keeping them from experiencing breakdowns and repairs. The fact is that older vehicles have simply experienced more wear and tear than the newer ones. This means you won't have to make as many maintenance calls for a new car as you would have to do for an older one.
When you take a newer car into the shop, it is often for routine preventative maintenance. When you take an older car into the shop, it is more often for problem-solving purposes.
Oil Change Expenses
Speaking of maintenance, oil changes in new cars are often less expensive than oil changes for older cars. Why? Engines have a tendency to heat up faster when they get older. As a result, older engines often need more expensive synthetic oils to run properly and avoid overheating. In a newer car, you can use less expensive oils, which can also save you money.
Evaluation Costs
Next, think about evaluation costs. While this is a one-time cost, it is a cost, and you should consider it when you think about your overall car budget.
After buying a used car, you'll want to take it to a mechanic to rule out any major issues. This evaluation will cost you some money. This is a cost that you won't need to pay if you buy a new car instead.
Features that Save Money
New cars have features that are designed to save car owners money in the long run. These features come from recent technology, which means that older cars don't always have these features.
Newer cars have better visibility features than older cars have. Many of the new cars at Dingwall Ford Sales have very clear rearview cameras that prevent car owners from backing into objects that they may not have otherwise seen.
Other forms of new car technology prevent collisions and similar types of damage. Overall, this type of technology keeps car owners from having to pay for expensive repairs.
Dingwall Ford Sales of Kenora and Dryden
Whether you want to buy a new car or a used car, what matters is that you get a safe and reliable vehicle that fits your needs well. At Dingwall Ford Sales, we want to help you find that vehicle. If you have questions, want to compare cars, or would like to schedule a test drive, get in touch with us today. Our team would be happy to help you find what you need.