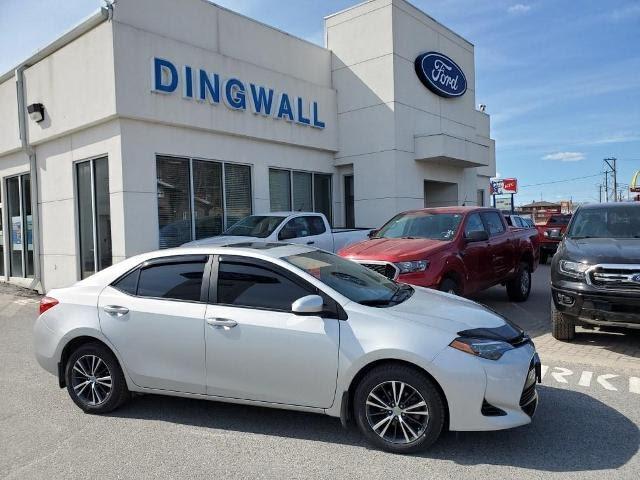 For many savvy, budget-conscious consumers, buying a used car is the best way to go! At
Dingwall Ford
, we have a healthy inventory of pre-owned vehicles from which to choose.
Gone are the anxious days when consumers had to worry about getting a raw deal when purchasing a used car. With lemon laws in place and technology supporting history checks on most vehicles, there is very little risk involved.
Used cars should at the very least be a consideration when purchasing because of the savings, variety, certified pre-owned programs, reliability, and opportunity to be eco-friendly.
Savings
Used cars cost less than new cars. Period. It is true that in general, you can get more bang for your buck when you purchase used. You can also make informed choices on more problematic makes/models because they've already been road tested. That also holds true with which makes and models are safe, reliable, and proven road tested.
Depreciation. It's generally accepted that a new car depreciates in value 20% when you drive it off the lot and an additional 10% in the first year. A 30% value loss in only one year is a hard financial hit to take - especially when you factor in the interest paid over the first year. No matter how you try and do the math, it's hard to make that come out to any kind of advantage.
Insurance. Think about insurance this way: the more value a car has, the more the insurance company has to pay to replace it. If the vehicle you're purchasing is not the latest model, it has less value; therefore it will cost less to replace it. So your insurance should be less expensive.
Maintenance. Most warranties are for 3 years or 36,000 miles, so it may be that the used car you are purchasing is within the warranty. If not, ask your knowledgeable salesperson to talk to you about expected maintenance costs for your used vehicle and whether there are any warranties available.
Variety
If your budget will only allow for the base model of a brand-new vehicle, it may very well be that if you buy the same make/model used, you can afford much more than the base model.
Models are changed every year by the hundreds, which puts more and more variety into the used car inventory. You can afford to be picky and look for exactly what you want because odds are, you'll find it. With inventory being renewed every day, it's hard to narrow down your choices with so much to choose from.
There are hundreds of used car inspection lists available online. Print one out and have it handy while you're on the lot.
Certified Pre-Owned
Certified pre-owned programs vary; however, they're worth asking about. All manufacturer-certified vehicles include a warranty of some kind and often have added benefits, like roadside assistance or a loaner if your car is in the shop.
Think of certified pre-owned programs as being one step above when it comes to purchasing a used car, because these vehicles are almost always low mileage and still covered by a factory warranty.
Go Green
Not only do you have the opportunity to buy a used hybrid or electric vehicle that you may have otherwise not been able to afford, but used cars are inherently green on their own. It takes much more energy to produce a new car than it does to recycle a perfectly good, but gently used vehicle.
Reliability
Cars last longer than they used to. It's no longer true that a car's lifespan only lasts around 100,000 miles. Although we would recommend you look for a used car with fewer than 100,000 miles, you should know that most vehicles have a lifespan of approximately 11.5 years. So, if you stay well within that range, you should have no added concern about the reliability of your used car.
Carfax and AutoCheck provide histories based on the vehicle's VIN. Information you should expect on the history report includes: how many owners the car has had, how it was used (leased, Uber, taxi), if there was an accident reported, and mileage validation.
It's true that sometimes pieces of a car's history are missed; however, with all the information available to consumers online, it's hard not to get a full picture of the car before you purchase.
At the end of the day, buying a used car is as big a deal as buying a new car. Our professionals at
Dingwall Ford
want to show you the variety, savings, and reliability available to you for a fraction of a new car's cost.